If your looking for an online dog trainer certification course then the ISCDT - International School for Certified Dog Trainers is where it is at. The ISCDT is offering an online dog trainer certification course for anyone interested in becoming a Certified Dog Trainer. Our program is designed to get you the most hands-on experience possible while requiring you keep a video diary of your work and share with your mentor. You will have the opportunity to learn from the best trainers and learn step-by-step instructions on how to train dogs, and how to communicate training information to clients that help them continue training.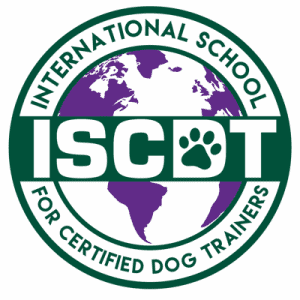 Online Dog Trainer Certification Course
A career as a dog trainer is a wonderful adventure that introduces you to fabulous animals and their humans. The goal of our online dog trainer certification course is for you is to understand how dogs think and why they do the things they do. The knowledge you learn throughout this course will help you translate canine behavior to their frustrated owners. Finally, you will learn how to fix negative behavior through obedience training. We are here for you every step of the way. The more knowledge you gain through this course, a bigger asset you'll be in the field of dog training.
Our online dog trainer certification course curriculum is designed to help you build your career in becoming a Certified Dog Trainer. Our written courses are designed to take you through a multitude of dog trainer topics, from initial Canine introduction to breed characteristics & tendencies, to the implementation of best practices for continued education. We also feature in depth dog training videos with examples of implementing key commands that anyone interested in becoming a certified dog trainer should be able to understand and execute.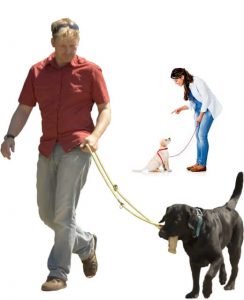 Dog Trainer Curriculum
Our Certified Dog Trainer program is a self-paced course which includes the following benefits:
Written course leading to CDT certification at the end of the four months
Unlimited access to written training courses, with training example videos to supplement written courses
Hands-on experience with Sublime K9's Long Island Dog Trainers
Assistance from trainers via text, phone and email
Advice from successful professionals on starting your own dog training business
Course Outline
Our curriculum is designed for the person who loves dogs of all breeds and sizes and has a sincere interest in becoming a Certified Dog Trainer.
Introduction to Dog Training | Marker Training | Dog Breeds & Characteristics | Puppy Training | Dog Training Tools of the Trade | Body Language | Calming Signals | Commands | Training Challenges | Dog Training Business Development & Support
Our training program is the next level of training courses offered by National & International Dog Training Certification Organizations.

Full Support from Sublime K9 Trainers
Sublime K9's Dog Trainers have over 40+ years of combined Dog Training Experience. You will be working along side professionals who are passionate about training dogs and their owners. While courses and videos can assist you in becoming a dog trainer and practicing your skills, working hands-on with in-home Dog Trainers helps supplement the training techniques we teach you and allows you to see best practices put into place in a live situation. From a continuing education aspect, our trainers will relay to you the best way to move your career as a Dog Trainer forward.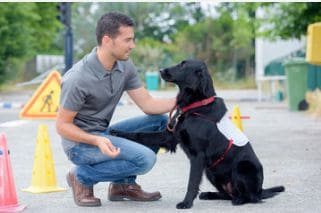 Becoming a Certified Dog Trainer
If you love Dogs and have been thinking becoming a Certified Dog Trainer then give the ISCDT International School for Certified Dog Trainers a call. If you are someone who:
Is passionate about Dogs and Dog Training
Wants to learn more about the different breeds and training techniques
Looking for the skills and guidance on how to better train dogs for your business
You can start by submitting the following form and an ISCDT representative will contact you very shortly.